The 4th and 8th grade students began the school year thinking about leadership and what it means in the context of their classes, their divisions, their school, their community, and the nation. The timing is ripe for meaningful discussions about leadership. In addition to lessons about developing the leader within each of them, we have also learned about the national election process.
On Friday, the 4th graders joined the 8th graders on the Hope Ranch campus for a powerful day of reflection and community building. Here is a snapshot of our day.
We kicked off our day all together.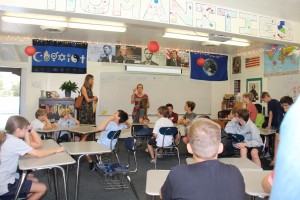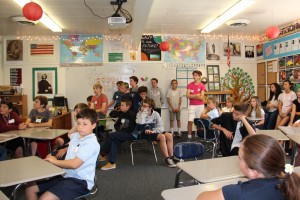 The first station was the "River Crossing" team building game in Ruston Theater.
Another station was located in the main office. The goal was to read and respond to as many identity poems as possible.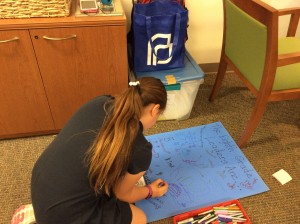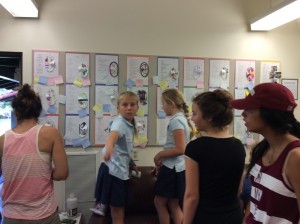 The third station was devoted to the creation of time capsules.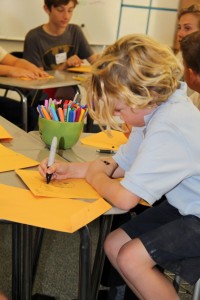 Following our station events, we shared a pizza lunch with the seniors, who graciously answered a host of questions submitted by 4th/8th grade students. The retreat ended with a Breakout EDU session. Students were divided into eight teams. Each team had to solve a puzzle or mystery in order to open one of the eight locks on a box in the center of the room. Our amazing students cracked all eight codes in half the allotted time! That's TEAMWORK!
When asked how they would define leadership, here is what they had to say: