The fourth graders completed a four week long project on explorers. The culminating activity was a wax museum. Students stood in front of their presentation boards, struck their poses, and simulated wax museum statues until someone stepped on their  push button. This resulted in bringing to life the explorers, who were in full costume. Each gave a speech about their adventures and accomplishments. Some of the students even mastered Spanish and English accents.Their performances were OUTSTANDING! If you missed it, you're in luck! Below are the videos of the explorer speeches as well as the photo of their presentation boards. ENJOY!
 Juan Rodriquez Cabrillo
Juan Bautista de Anza
Sir Francis Drake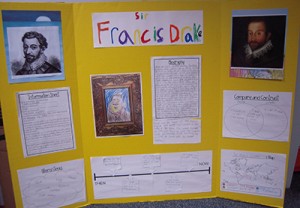 Ponce de Leon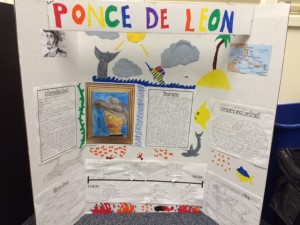 Christopher Columbus
Henry Hudson
Ferdinand Magellan
Francisco de Coronado
Gaspar de Portola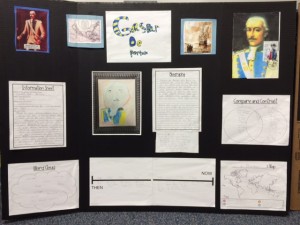 Hernando de Soto
Jacques Cartier
John Cabot
Vasco Nunez de Balboa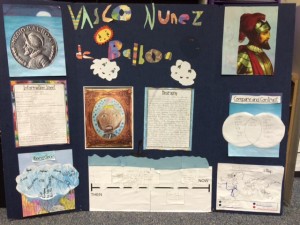 Hernando Cortez
The Explorers Wax Museum in Action!